Please read and complete these three forms below, adding each of them to your Shopping Cart. Once this is completed you can change the quantities in the shipping cart and UPDATE.
SHIPPING POLICY:
Please enter your telephone # to be attached to this order. NIRO does not resale or share your information other than for this shipping process only.
Adult signature required for deliveries.

TRAVEL SIZE SPRAYS: 1/2 fl.oz. 15ml
Delivers approximately 200 metered sprays!
Buy 2, get a 3rd FREE. $18 each + S/H ($20)
Special offer under minimum order for product (third unit pays for shipping)
Our suggestions:
Ladies: #15, #119, #17, #101, 20
Men: #303, #101, #606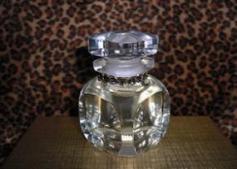 NIRO #15, #119, #20
Parfums: "Full Experience"
1 fl.oz. / 30ml. / $300.00 USD
~ Regular price is $360.00 ~
EXTRA ITEMS YOU MAY CHOOSE :
The next button below is designated for the FEDEX expense charge to NIRO for an "Appointment Delivery Day and Time". Place it in your cart and receive an added gift. This way you control your delivery completely. No boxes are ever left without an adult signature, regardless.
BUY 2 - 30ml Parfums, and choose 1 MORE FREE. You'll also receive 4 -15ml sprayers FREE and a filling syringe.
YOU can even EMAIL YOUR CHOICES after placing an order.
~ AIRLINE TRAVEL ~
Please be aware of the Federal and Int'l regulations about fragrances on airplanes because they contain an alcohol ingredient (it's considered dangerous goods). They must never be part of your carry on and go through security post. You must securely pack your fragrance in your checked baggage when flying as they are part of cargo. Just a public service reminder, so you don't get your NIRO confiscated!
ALL PAYMENTS ARE DIRECTED TO ANOTHER WEB SITE THAT IS ALSO SECURE : PAYPAL

DESCRIPTIONS ARE ON: MOBILE PAGE

USA SHIPPING
FOR USA
DOMESTIC
ORDERS
ONLY
CLICK HERE to go to fragrance descriptions if you are new. You may order from that page or come back here
YOUR ORDER PROCESS STARTS HERE: (USA DOMESTIC, 48 states only
This website is secure and so is PayPal.
MASCULINE LINE FROM NIRO FRAGRANCES:
PACKAGED FOR MEN, BUT WOMEN LOVE THEM TOO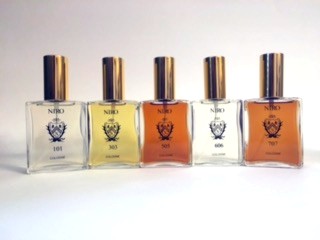 SURPRISE OFFER
ON THE HOME PAGE WHEN A COOL PIC APPEARS. USUALLY IT'S THE LEOPARD. FIND IT AND REAP THE SAVINGS!
USA SHIPPING ONLY